Highly Durable, Low Maintenance: UltraShield™ decking is made from recycled wood and plastics, giving it added durability. This also eliminates the typical maintenance requirements of traditional wood decks.

Six Stock Colors: Choose from a wide array of modern colors to create the perfect custom look.

Three Stocked Board Profiles: Choose between three profiles (Voyager Series, Cortes Series and Columbus Series) with hollow and solid boards and grooved and smooth varieties.

One Board, Two Grains: Two of the board profiles come with two grains, wood and straight, on the same board.

Long Board Lengths: The three main board profiles come in 16 foot lengths.
Six stock colors to suit any style.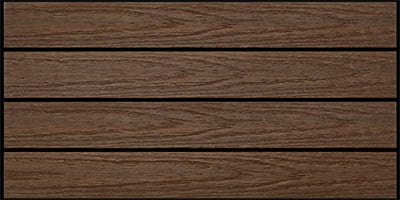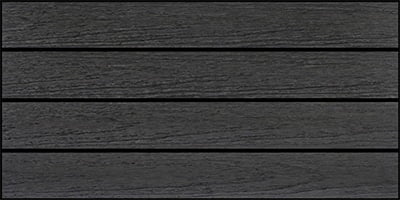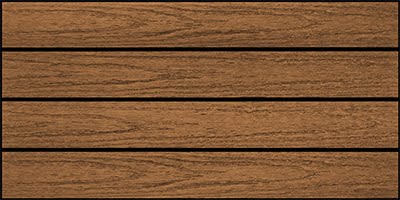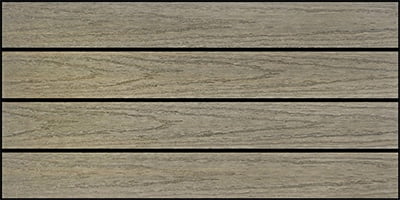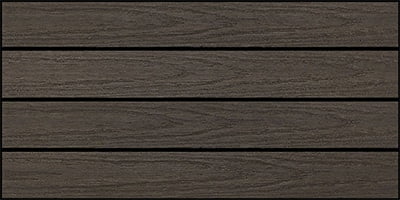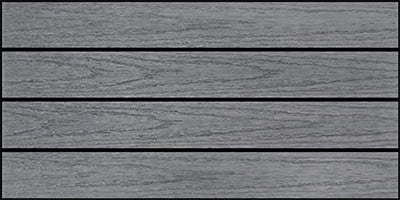 Three board profiles to meet any installation need.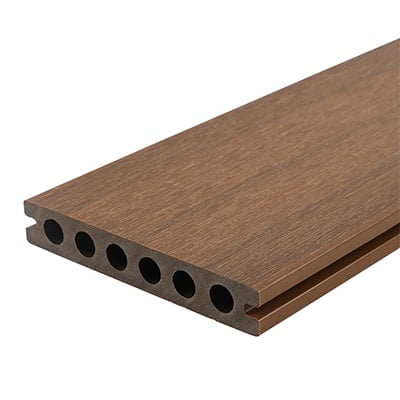 Circle hollow deck board with groove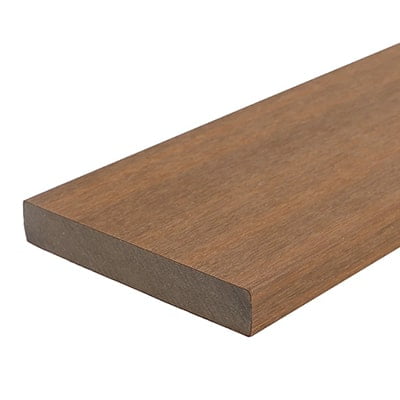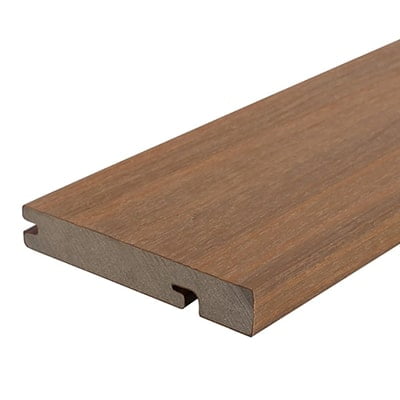 Hybrid starter board with groove
One Board, Two Grains
UltraShield™ offers two grains on the same board in the Voyager and Cortes board profiles. The Columbus board profile and fascia boards are only available in wood grain.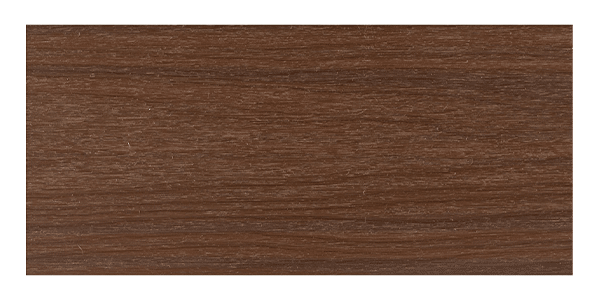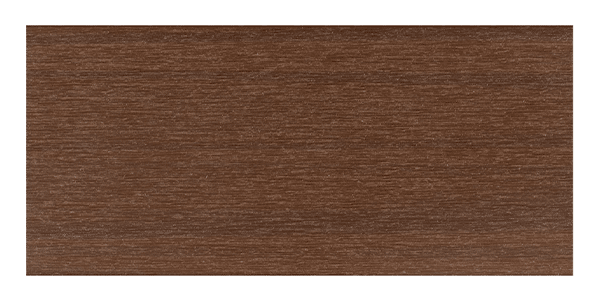 See For Yourself: Drag the slider to view the two grains. Wood grain is on the left, and straight grain is on the right.
Contact us to learn more
To request free samples or to learn more about adding NewTechWood Ultrashield™ composite decking, complete this form.